Benchtop temperature test chamber
Benchtop temperature test chamber is with light and compact design, small body, the smallest capacity is 12 Liter. It meets the temperature test requirements of-40~ + 130℃. Fix value setting and programs setting.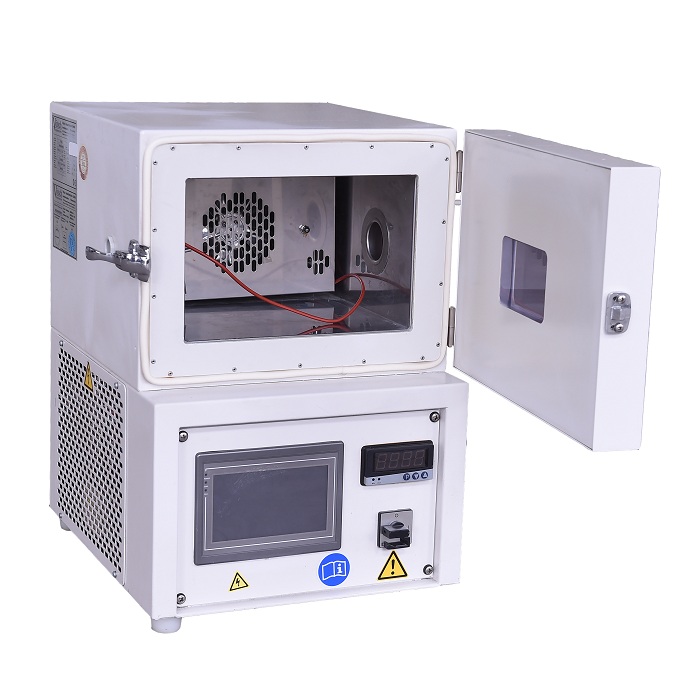 Structure:
1.Interior is made by SUS-304 stainless steel plate and argon arc welding to prevent leakage and penetration; the inner can better discharge the condensate water from the side wall.
2.Exteruir is made of high quality galvanized steel plate and painted with electrostatic powder.
3.The benchtop temperature chamber adopts the upper air and lower air circulation design to better ensure the temperature uniformity in the test area.
4. The standard model is equipped with a test holes and a cork for online testing.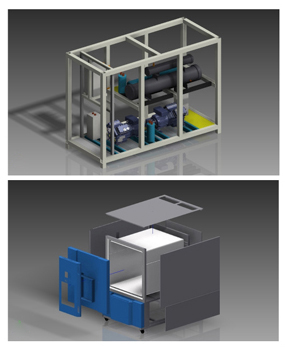 Refrigeration:
1. standardized refrigeration system, nitrogen charging for 24 hours to ensure no leakage on benchtop temperature test chamber.
2. High-quality steel pipe piping process and welding standardization; ensure the stability and reliability of refrigeration system of benchtop temperature test chamber..
3. Copper bending imported from Italy to greatly reduce the operation resistance of refrigeration system and provide stable pressure operation of cooling system .
Circuit:
Electrical parts adopt international famous brands: Omron, Schneider and German phoenix terminals, All terminal fixing screws are connected to standard fixing torque, Ensure reliable tightening, Prevent fire and other hidden dangers!