Ultraviolet Weathering Test Chamber
Ultraviolet Weathering Test Chamber takes fluorescent UV lamps as light source to simulate the UV irradiation in natural light and condensation to conduct accelerated weathering test on the materials, It simulates UV, rain, high temperature, humidity, condensation, darkness and other environmental conditions, combine them together, and carry them out automatically.

The chamber is made up of three parts: upper, middle and lower parts. The upper part is control panel, the middle part is the test area, the lower part is the electrical and mechanical room.
There is a storage water tank under the middle part, which is equipped with a water heating and air heating system,the circulatory system consists of fans and air ducts to increase the air flow rate and greatly improve the temperature uniformity of the test area.

Climatest Symor
®
advantages:
1.With independent intellectual property rights and design patents and master the environmental test box core technology.
2.The control instrument is the easy-to-operate with programmable touch screen controller.
3.The core electrical components are Schneider and other well-known brands.
4.Advanced design concept: water and electricity layouts are separated.
5.Unique leakage protection with more secure operations..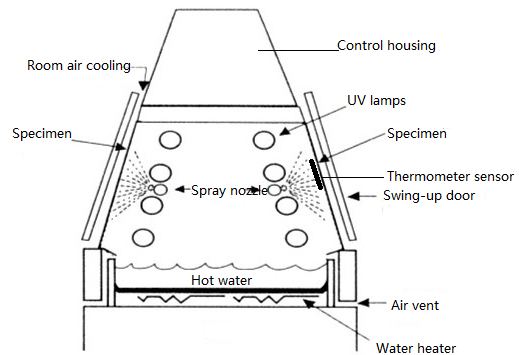 Climatest Symor

®

always provides best solution to customers,
consider at customers' viewpoints,any inquiries,pls contact sales@climatechambers.com.
Website:www.climatechambers.com