With nearly 20 years efforts and innovation,Climatest now masters core technique of drying oven manufacturing,no matter temperature uniformity or temperature stability.Behind the quality is 15 years of consistent persistence,strong belief in excellence; from design to R & D to production, from promotion to sales to installation; every step reaches excellence,Climatest manufactures all kinds of customized drying oven with temperature range 100°C-500°C.

Clean oven is mainly applied in Electronic LCD display,LCD,CMOS,IC, medical laboratories and research institutes,it is used for dust-free drying, electronic products, materials, components and other high-temperature clean environment baking/curing and aging test.






Clean oven is customized,technical parameters are according to clients' requirements.

Workshop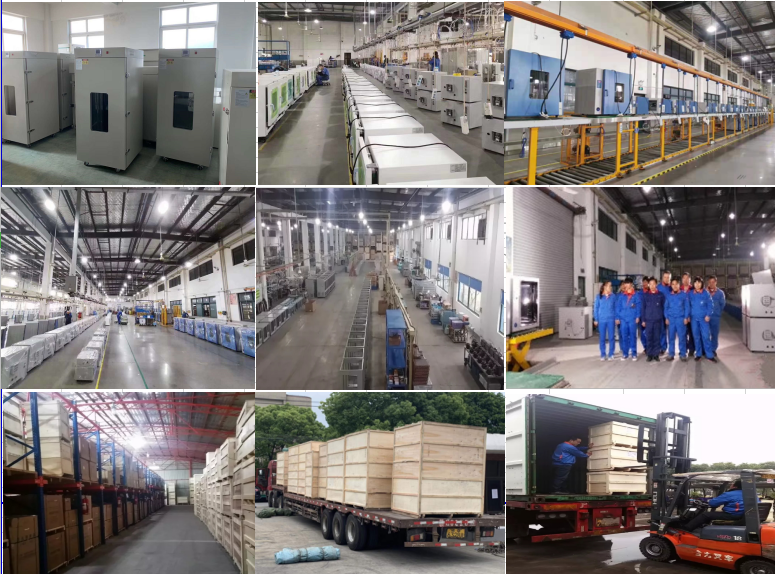 Related Technical Articles:
Precison Oven
Classification of Industrial Oven
Precision Oven and Industrial Oven
Maintenance of High Temperature Oven
Drying oven working principle
Air forced dry oven
What is the main function of hot air dry oven?
Forced convection oven
Safety use notices of forced convection dry oven(1/2)
Safety use notices of forced convection dry oven(2/2)
The development prospect of high temperature dry oven
We are serious to make dry oven
.The oven consists of chamber body, electrical control cabinet, the electric heating, the air duct,dust filter part, N2 intake and exhaust and air-cooled part.
.Adopt imported 2mm thickness SUS#304 stainless steel with argon welding,and clean by alkaline soda water effectively prevent the machine dust generation
.High tensity 100K grade glass wool insulation to prevent heat energy waste
.Imported SHEATHED HEATER,no dust and no oxidation electric heating generator
.Horizontal air supply from left to right through U.S. imported H.E.P.A (special air duct design),the filtration effect can reach 99.995%, class100