Application of 500 Degree High Temperature Oven
Application of 500 degree C high temperature oven
The 500 degree C high temperature oven is widely used in laboratory, electronic communication, plastic, cable, electroplating, hardware, photoelectricity, plastic products, mould, shoe material, spraying, printing, medical treatment, scientific research units, colleges and universities, industrial and mining enterprises, special teaching equipment, university laboratory, aerospace and colleges and universities.

Features of 500 degree C high temperature oven
1. The interior is made by SUS304 stainless steel,the exterior is made by SECC steel plate and fine powder baking paint
2. The sealing material is high temperature resistant silica gel
3. Circulation mode: forced vertical air circulation;
4. Heating mode: PID SSR or PID SCR;
5. Temperature range; 100-500 degree C (note: temperature adjustable)
6. Controller: PID microcomputer control;
7. Timer: timing, constant temperature function, Temperature to timing,it will cut off the heating power supply once time reaches.
8. Safety protection device: over temperature protection, high temperature protection, overcurrent protection.
9. Inert gases option (e.g. nitrogen);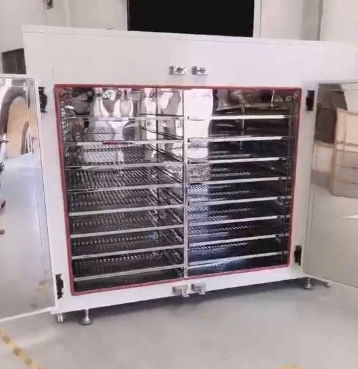 The company specialize all kinds of drying oven,precision oven,customized oven, you can dial the company's service line through the web page to learn more product details, the best service is our endless pursuit, welcome new and old customers to buy their favorite products, we will serve you wholeheartedly!