*Make clear

the specific product and corresponding technical parameters that customers need.
*Offering official qu
otation and datasheet.

*Settle inquiring questio
ns and provide best solution with most competitive budget.
*Response within 12 hours after received inquiries.


Customer retention is significantly influenced by after-sales service experienced. Climatest Symor® provides solutions that greatly improve your customers' after-sale service experience. After sales support is the primary aspect of Climatest Symor®' s market strategy.
Climatest Symor® after-sales support service includes:

·Scheduled maintenance and repairs
·
Technical support by phone
·Serving all Climatest Symor® system components
·Telephone support/video call during regular working hours
·Warranties for replacement in case of damage or defect of product
·
Specialized courses for the know-how of the staff
·On-site support upon customer request
Climatest Symor
®
aims at a continued relationship with our customers throughout the life cycle of climatic test chamber. Our statement is that through a cost-effective and reliable after sales service, we manage to ensure full client satisfaction as well as the maintenance
If further information is required, please contact: technic@climatechambers.com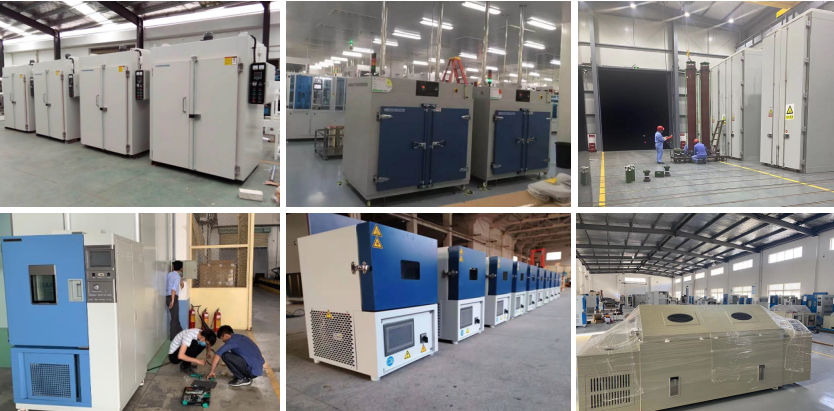 Climatest Symor® warrants that our equipments shall be free from defects in material and workmanship for one year from the delivery date. Our service team helps support any warranty issues with replacement parts or technical support in a timely manner. As a Climatest Symor® customer, your needs are our priority.
Every day the Climatest Symor® team is dedicated to deliver the highest quality
climatic test chamber
possible to our customers. We work hard to cultivate a continued trust with our customers. Whether it's before, during, or after commissioning, our highly-trained technical professionals will ensure your systems are well-maintained and your staff is well-trained every step of the way.
Our customers can benefit from a wide range of services including:

Staff Training
For every project, we ensure your staff is fully trained to use any products that Climatest Symor® provides. Our technical personnel will provide you with on-site training service to help you maximize your equipment production. In addition to providing troubleshooting methods to make sure your equipment is under smooth running , we also provide long-term support and training for your team with technical support.


Equipment Service
When your equipment needs service, Climatest Symor® can provide you with
fully trained technical staff
to ensure your plant is running at its maximum production capabilities. Our professional service team prides themselves on customer satisfaction and will make sure you get the most out of your equipment.

Online Support
In an emergency, the one thing that matters the most is downtime. Through online support, our technical staff can help support your team remotely any time, anywhere. With the ability to log in online remotely, our team can help support and troubleshoot your system so that your equipment is up and running in the shortest time.
Replacement Parts
You can always rely on us to have the right part, right when you need it. Our spare parts service guarantees the international supply of spare parts and ensures the process reliability of your system. If you are not sure which part is required, give us a call and our experts will help you with your needs.

Climatest Symor
®
controls
environmental test chambers' R&D, production and shipments,
check below after-sale service procedures:
1) Email Climatest Symor

®

about the fault description (Pictures or video is preferred)
2) Within 1 working days, Climatest Symor

®

gives feedback or solution (If Climatest Symor

®

needs customer to take pictures about some parts, customer should cooperate accordingly to settle issues.)
3) If the broken parts (except consumables) is caused by non-artificial reason, customer can deliver the broken parts to Climatest Symor

®

, we will send back the repaired parts or new parts at fastest time, if
necessary.
Witnin warranty period, Climatest Symor® provides spareparts and transporation cost for free,the sending time is within 24 hours for standard equipment. After warranty, Customer should pay both,we will charge at a basic cost.




Climatest Symor® provides lifetime technical support!
https://climatechambers.com/