Introduction of benchtop temperature humidity Cabinet
The desktop constant temperature and humidity test chamber is mainly aimed at the adaptability test of electronic and electrical products, as well as its original devices and other materials in the environment of high temperature, low temperature, humid and hot. The benchtop constant temperature and humidity test chamber is mainly used to test the physical and other related characteristics of the product under the condition of low temperature, high temperature and humid heat according to the international standard or the user's own requirements. After testing, the performance of the product can be judged by testing.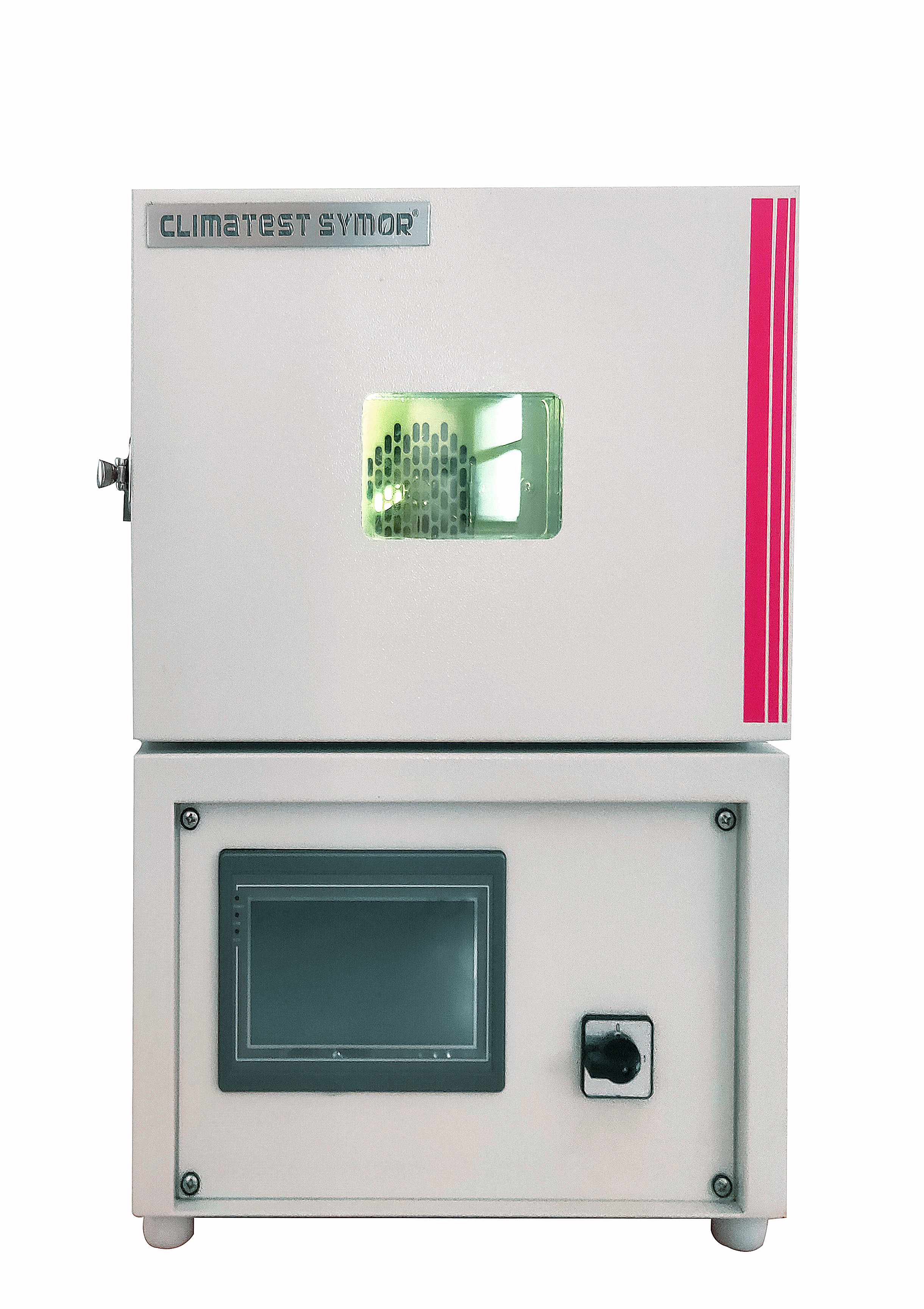 Feature:
1. exterior chamber is made of high quality (t=1 mm) A3 steel CNC machine, The surface of the shell is sprayed, More bright and beautiful. Arc corners, Easy to clean.
2. interior chamber for imported (SUS304) high-quality mirror stainless steel plate.
3. insulation material: high density glass fiber cotton.
4. circulation system: Long shaft fan motor, High and low temperature stainless steel multi-wing impeller, To achieve the intensity of convection vertical diffusion cycle. A double-layer high-temperature tension seal is used between the door and the working area to ensure the sealing of the test area.
5. non-reaction door handle, easier to operate. The bottom of the machine adopts high quality fixed PU movable universal wheel.
6. observation window with multilayer hollow tempered glass, Medial glued conductive film (can clearly observe the test process).
7. test hole (left side of machine) can be connected to test power line or signal line (aperture or number of holes must be increased to indicate)