More about UV weathering test chamber
Application: For Mechanical Industrial Products,such as Paint, Coatings, Rubber and Plastic, Printing and Packaging, Stickiness, Motorcycle Industry, Cosmetics, Metal, Electronics, Electroplating, etc
Compliance standard: ASTM G 153,ASTM G 154,ASTM D 4329,ASTM D 4799,ASTM D 4587,SAE J 2020,ISO 4892 tests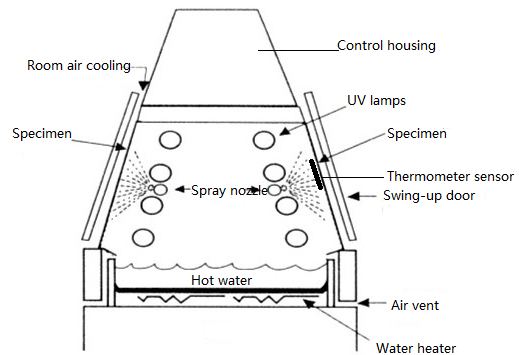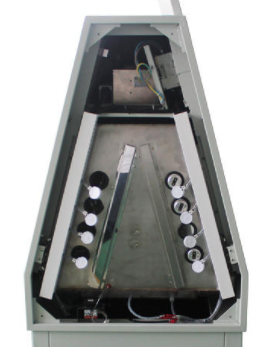 Feature:
1. UV weather test chamber is made by CNC machine, the shape is beautiful and generous, the chamber cover is two-way flip type, and the operation is simple.
2. imported high-grade # SUS stainless steel plate is used to increase the appearance texture and cleanliness.
3. heating mode is internal tank type heating, fast heating, uniform temperature distribution.
4. drainage system uses vortex type and U type sedimentation device drainage, easy for users to clean.
Technical Parameters:
Model

TA-UV

Interiro dimension(mm)

450×1170×500

Exterior dimension(mm)

580×1350×1280

Power consumption

4.0(KW)

Performance

Temperature range

RT+10℃~70℃

RH range

≥95%R.H

Distance btw lamps

35mm

specimen-lamp distance

50mm

Panel quantity

L300mm×W75mm,appx.20pcs

UV wave length

290nm~400nm UV-A340、UV-B313、UV-C351

Lamp power

40W

Control system

Temperature controller

Impored LED Digital display,P.I.D + S.S.R. Microprocessor

Timer

Programmable PID Microprocessor

Heating system

Ni-Cr heater

Condensation dehumification system


SS dehumidifer

Black panel

Double metal blackboard thermometer

Water supply

Automatic control

Exposure mode

Moisture condensation exposure, light radiation exposure

Protection

Leakage, short circuit, over temperature, water shortage, over current protection