Eight-inch silicon wafer history
A wafer is formed by laser cutting a high purity silicon rod on which circuits, electronic components and a large number of sheet semiconductor chips are made by optical and chemical etching. The larger the wafer, the more chips each wafer can produce. However, because the farther away from the center of the wafer in the production process, the more prone to the bad point, so before the technology has no significant innovation, the size of the wafer is limited to a certain range.
Today, wafers are divided into 4 inches ,6 inches ,8 inches and 12 inches. As for their evolution, the widely accepted industry view is that 1980 was the world of four-inch silicon wafers ,1990 was the world of six-inch silicon wafers ,2000 was the mainstream of eight-inch wafers, and 12-inch wafers, It was called the focus of the semiconductor industry eight years later.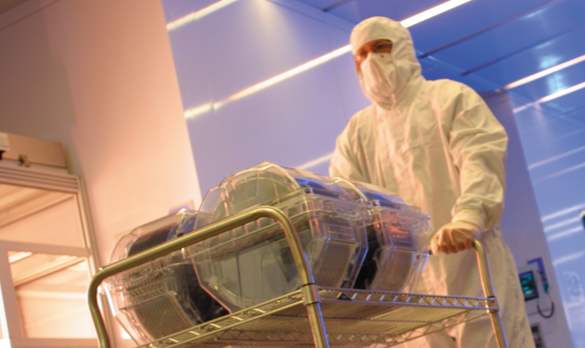 Now back to the focus of this article on 8-inch wafers, 1990, IBM and Siemens combined resume the first production line. Then the capacity of the wafer began to rise, In 1995, Production lines have reached 70, Wafer construction has also become a popular trend. At its peak in 2007, The production line reaches the highest in history. But the financial crisis that swept the world in 2008, The 8-inch wafer mill starts shrinking at its highest point, By 2015, There are only 178 production lines left. After the financial crisis passed, A 12-inch wafer has become mainstream instead of an 8-inch wafer.
But because the 8-inch wafer factory has a wide range of applications, with the development of the times, the 8-inch wafer has become popular again, but after the devastation of the 2008 financial crisis, the 12-inch wafer impact caused by the decline. Now the 8-inch wafer industry is facing the problem of large demand, but fewer factories, old machines. Although the major wafer factories have been expanding capacity, but 8-inch wafers are still tight, supply exceeds supply.