Factors determine the price of temperature humidity test chamber
When we were children,our parents always warn us "Do comparison shopping before you buy",why they say like this? actually this is a very simple truth, for the first deal,we are always cautious, through continuous comparison in order to find out the best quality, best service, after-sale warranty and the most competitive price of the product, and then through the initial cooperation,we decide whether it is one-off cooperation or long-term cooperation partner.
This apply to any industry,there are many manufacturers of environmental test equipment in the market. When some customers inquire a temeprature humidity test chamber, they will find a very common problem. Why is the price of the same equipment quoted by the two manufacturers very different? And how do we choose the equipment in this case?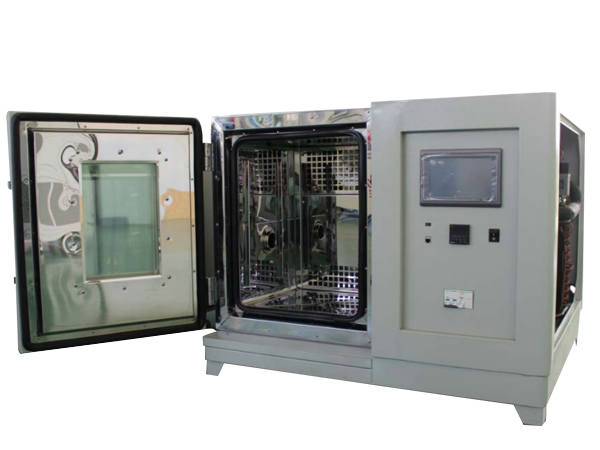 The general cost of the temperature humidity test chambers from different manufacturers are normally fixed, and the change is different from the temporary purchase; the price gap of the
temperature humidity test chamber
can be analyzed from the following aspects:
1, the chamber body process, this is observable,which effects the exterior case quality,this price also has a gap, the sheet gap price is within 800 USD.
2, the components, especially the components of the refrigeration system, is the core value of the
temperature humidity test chamber.
3, even if the body and the refrigeration components are the same, some prices are different, that is the manufacturer's technical level of refrigeration, which is understood to everyone.
4, regional issues, Wuxi,Changzhou, Dongguan, these brands need to know more.
5. after-sales, a powerful manufacturer, often with a sound after-sales service department. How to identify a manufacturer's strength, in the environment test equipment industry, the best method is to visit the manufacturer to visit once, on the one hand, you can know the equipment and can also observe the strength of the company.
The above are both technical and service aspects, as well as from the region, such as the delivery of goods to the local and the delivery to overseas the difference in the logistics cost.
In addition to
the temperature humidity test chambers,Climatest also manufacture UV weathering chamber,IP test chamber,Thermal shock chamber,drying oven,electronic dry cabinet,etc. welcome to inquire us.