Why does electronic products need to proceed reliability test?
1.In research stage, to expose the defects of the trial-produced products and evaluate the reliability of the products to reach the predetermined targets.
2.In production stage, to provide information for monitoring the production process.
3.For reliability appraisal or acceptance of the finalized product.
4.Exposure and analysis of failure laws of products under different environmental and stress conditions and related failure modes,failure mechanism reliability refers to the ability or possibility of components, products, systems to perform the specified functions without failure in a certain period of time and under certain conditions. The envrionmental reliability test can be carried out by reliability, failure rate, average failure free interval product reliability to ensure that the product maintains functional reliability during the specified life period in all environments of expected use, transportation and storage. The product is exposed to natural or artificial environmental conditions to evaluate the performance of the product under the environmental conditions of actual use, transportation and storage, and to analyze the degree of influence of environmental factors and its mechanism of action. By using various environmental test equipment to simulate the situation of high temperature, low temperature, high temperature water humidity and sudden change of humidity in the climate environment, the condition of the reaction product in the use environment is accelerated to verify whether it meets the expected quality objectives in R & D, design and manufacture, so as to evaluate the whole product to determine the reliability life of the product.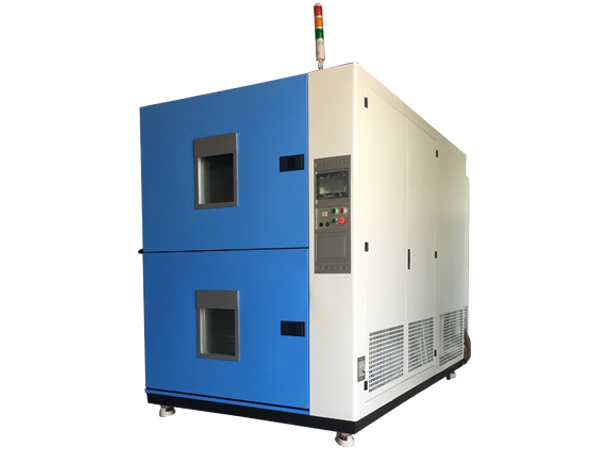 5. the significance of reliability testing, the evaluation of products can not only depend on their function and performance, but also integrate all aspects of their conditions, such as the reliability of their functions and performance in harsh environments, as well as maintenance, cost and so on. Environmental testing plays an important role in improving the reliability of products. In the extreme, without environmental testing, we can not correctly identify the quality of products and ensure the quality of products. Environmental tests run through the development, production and use of products. The more true and accurate the environmental test, the better the reliability of the product. That is, it is applied to product research test, setting test, inspection test, acceptance test and safety test.
6. in order to improve product reliability, develop and improve reliability test scheme, for users to choose products to provide the basis. Climate environmental reliability test items: high temperature, low temperature, temperature impact (gaseous and liquid), impregnation, temperature cycle, low pressure, high and low temperature and low pressure, constant humidity, high pressure cooking, sand dust, salt spray corrosion, rain, solar radiation, photoaging, etc.